Looking for a harpist for your event?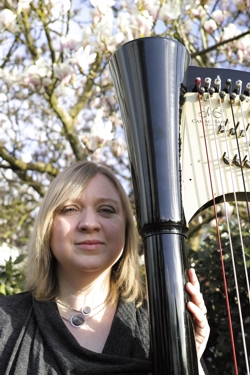 Look no further…
Whether it be a civil ceremony, religious wedding, reception or a corporate dinner, a harpist playing in the background can lift the atmosphere and provide a unique sense of occasion.
Elen Vining has played the harp professionally for twenty years, performing at venues all over Wales and England for weddings and other events. With an extensive repertoire covering classical, folk, pop, movie themes and musical theatre songs, there really will be something for everyone at your event.
And if that favourite song you want to walk down the aisle to is not in my repertoire, I will do my best to see if it can be arranged successfully for the harp to be used on your special day.
There are many combinations and options available. Do please get in touch if you would like a tailor-made quote for your forthcoming event.
Contact Elen direct by e-mailing elen@elenviningharpist.co.uk or calling 07970 210793.